A Timeless Coachella Wedding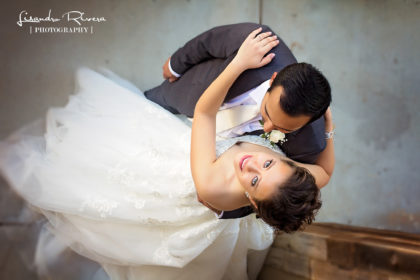 Melinda and John,
Melinda and John made every effort to make their wedding day elegant and classic. When I was hired as the wedding photographer, they told me they did not want anything too out of the box and although they liked my creative wedding pictures they wanted to focus on a classic look. This Coachella wedding was held in a beautiful ranch.
They were both so nervous when I saw them. Though everything was traditional, they followed my suggestion to see each other prior to the ceremony. This was awesome! It allowed me more time with them, as the ceremony was late.   This is not always possible because for some couples tradition trumps all but for this couple they were interested in having images with lots of light.
Melinda and John wanted to start their day at the La Quinta park which is lovely and traditional. I was looking for something that would give them a classic timeless look while pushing the envelope slightly.  Once we were done with the park pictures, I asked Melinda if she would let me take them to an abandoned restaurant. Initially she was a little reluctant about that idea but once she received her images those were her favorite.
As an experienced wedding photographer, it is my job to give every couple what they want, and sometimes push them towards something they might not have known they wanted.
It was a pleasure and honor to be your wedding photographer Melinda.
Lisandro Rivera Photography
www.leeriveraphotography.com
(310) 629-5575
BEST PHOTOGRAPHER IN PALM SPRINGS
We also do Quinceanera Photography