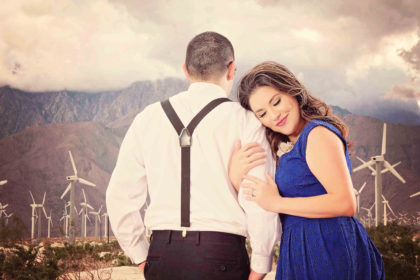 I met Sandy about 2 years ago in Palm Springs, when I met her she had recently been married. When I told her I was a wedding photographer, she approached me about how much she disliked her wedding images and if I could please retouch them. I explained to her that I do not edit other photographer's images but that I would take a look at them. When she showed them to me, I could tell that her wedding photographer was someone that lacked experience. A lot of the images were out of focus, too dark, or too bright. There were some images that were great, the problem is that they were few and far between. Sandy and her husband looked amazing, you could see the love and emotion in their eyes, but it did not show in her images.
I offered to do a "wedding photography redo", she would get back into her wedding dress and he into his suit to take pictures of the "wedding day". She loved the idea so much that we even did an engagement session redo.
Sandy loved the Palm Springs windmills and the overall feel of the city so we planned a Palm Springs wedding and engagement.
The results were amazing! It turned out to be one of my favorite wedding shoots.
Sandy was elated with her new Palm Springs wedding pictures. Sandy had an open mind and was pushing me for creative wedding pictures and we delivered.
On the day of the shoot Sandy called me very worried that it was cloudy and gloomy and that she was looking to reschedule. I told her that they sky was perfect and that it would lend itself to even more creative wedding pictures. She was hesitant but trusted in me so we continued as planned.
During the shoot I showed her a few of the images from my camera to ease her mind about the clouds. Once she saw the results she relaxed and began to have fun.
Thanks for having the confidence in me and believing in my vision Sandy.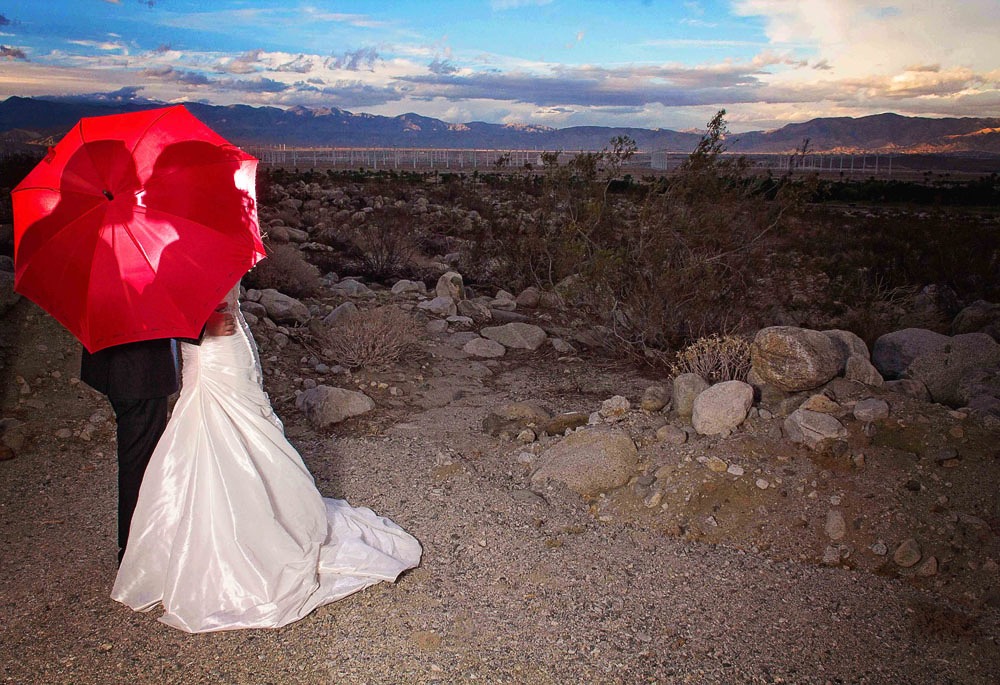 Lisandro Rivera
www.leeriveraphotographer.com
(310) 629-5575
Best Palm Springs Wedding Photography